Webinar on Communication Skills is organized within the Green ICT Development - GIVE project, which is co-funded by European Union funds (COSME)

The project Green ICT Development (GIVE) aims to increase the global competitiveness of SMEs by boosting the emerging industries development and SMEs performance on global markets. With this project we help SMEs to find the right partners, to create common knowledge base for internationalization and marketing and to produce globally competitive products and services.

We have already successfully completed the first webinar about digital marketing.
The second webinar will be focused on a basic communication skills which are essential for SMEs to go international.

Date: September 27, 2018,
Time: 11.00 EEST
Please, register here: https://register.gotowebinar.com/register/4804425302340845570
Webinar ID: 843-886-339


Communications Skills Webinar will have the following structure:

1. The power of communications
    - Communications symbols
    - Critical communications factors
    - Cognitive and effective communications effect
    - Effective listening (active listening skills)

2. Effective communications and presentation (for international markets and in the B2B selling profession)
    - Creative communications and powerful messaging. Clearly stated messages.
    - Communicate to external stakeholders and to employees.
    - Manage communications infrastructure and communications function.
    - Communications, selling and negotiation skills.
    - Effective presentation. Time management skills.

3. Integrated communications strategy
    - Communication tools and channels
    - Manage social media
    - Manage messaging strategies

The webinar will give you the opportunity to learn about best practices.
The facilitators will provide useful tools that would help SMEs in successful communication.

We kindly request to confirm your participation no later than September 25, 2018.


Facilitator: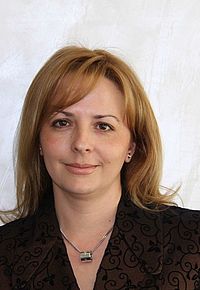 Andreana Andreeva

Strategic thinker, story teller and marketing and communications professional wit 15+ years of experience spanning multiple communications disciplines including public relations, media relations, social media, product and corporate marketing and digital.

Recently holds the role of Corporate Communications Manager at Sensata Technologies Bulgaria, where she is responsible for overseeing, developing and guiding effective internal and external communications, serving as public relations counsel for all departments and all levels of operations, including the general manager.

During the last 6 years Andreana held the position of Marketing and Communication Manager at APS Group (a company specialized in automotive industry, one of the main suppliers of Continental AG). Andreana was responsible for corporate marketing, social media and PR activities, conferences, B2B activities, exhibitions and trade shows. In this role, she gained valuable experience with an organization that boasts engineering teams, production facilities, sales offices and representatives across Europe and Asia.

Andreana graduated from the University of National and World Economy in Sofia with a Major in Economics and Sales Management.